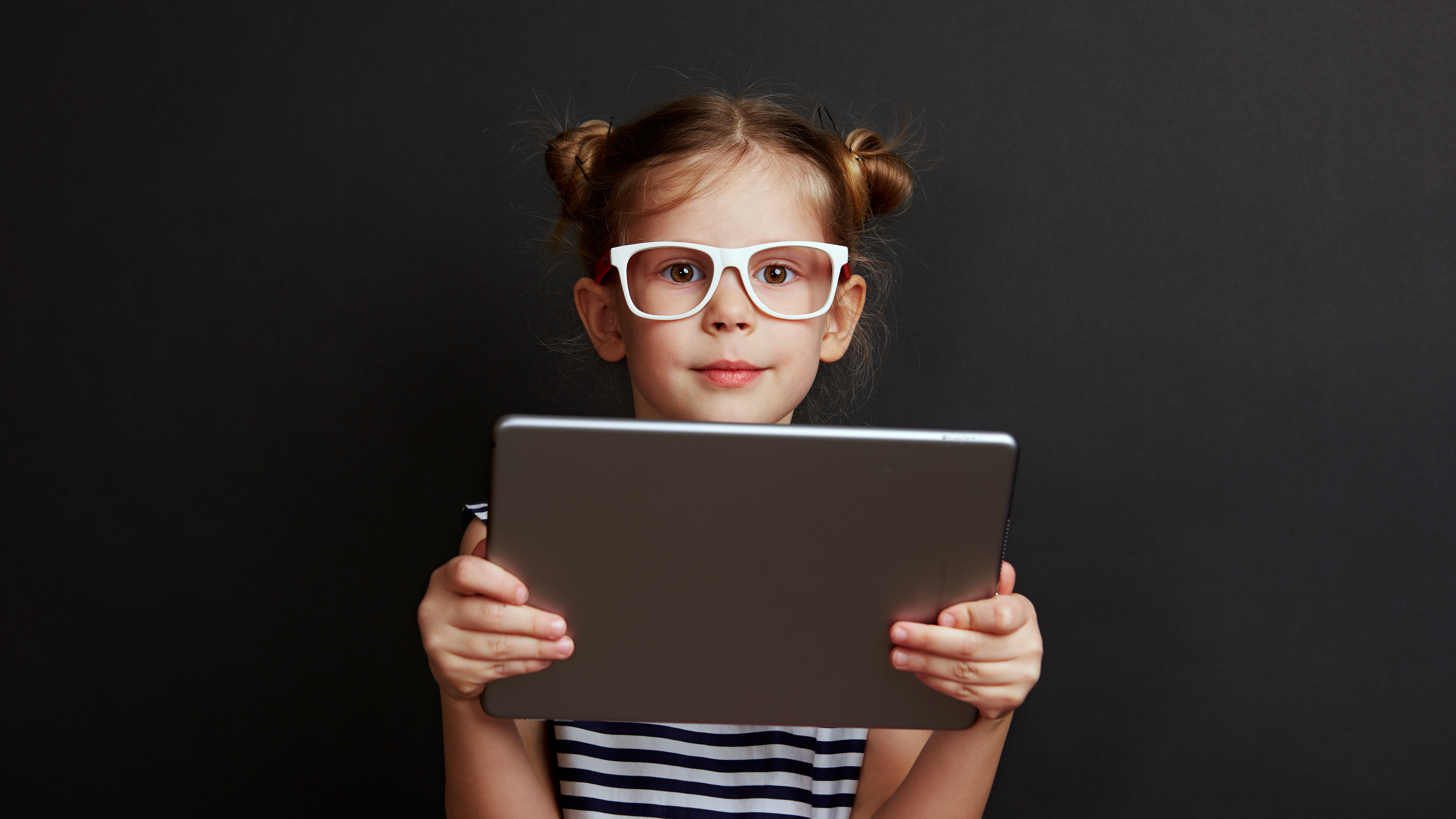 ActiveBooks are interactive stories, where you can read, learn and play at the same time. 
Reference Client: Together App
For this project I worked with a stakeholder:
Together is a video chat app specifically designed for children to interact with long-distance grandparents. The app offers playful and educational activities to help create an emotional bond despite the distance. We want to give grandparents and grandkids a new way of interacting with books, through animated activities that they can do while on a video chat.
Our mission is to help guide and facilitate the conversation for grandparents and grandkids via our interactive books, so that they can spend more time together and bond, during video chats.
To help enhance family bonds, Core Values, Trust, Collaboration, Innovation, Respect, Partnerships.


The purpose of this study is to identify activities that can help enhance the grandparent-grandchild bond for families who have children ages 3-7.​
Market Research

Considering various trends that are playing out in the market we can find that the tides can be advantageous when it comes to focusing on children's books that will be consumed via video chats.

For instance, we see that since the COVID-19 pandemic has taken place more and more people are using video chat platforms.  We also see that in the coming years the e-publishing industry will continue to grow. In particular, we can see the Children's e-publishing industry growing as well. Finally, we expect to see the population segment of grandparents grow in the coming years.
In my Business Model, I want to offer our main customer segments, Parents, Children, and grandparents a digital interactive reading activity that can help them bond during a video chat, by allowing them to spend more time connected. For my secondary customer segment, our publishers, I want to provide a platform where they can find their audience and have access to them. I will communicate with them bi-weekly via social media and newsletters. The main social channels we will promote are Facebook and Instagram. 
To create content we will look to build partnerships with children books publishers, independent writers, game publishers and Schools. All content will be moderated before being published on our platform. The cost I see associated with this venture is publishing a website, paying for hosting and paying staff, which will include one developer in the future. To pay for this I will have two main revenue streams, to begin with. The first year we will rely on users' subscriptions and in the future, I will charge publishers a monthly fee to be on our platform.
Prototype
One of the major findings we uncovered in the lo-fi was how people interacted with the elements on the page vs how we expected them to. In all activities, we expected users to click on elements however their natural movement was drag and drop. I kept testing this dynamic in the mid-fidelity prototype and saw the same results. In the end, we decided to be explicit with the instructions I gave them on the screen by telling users to "CLICK" on the items. 
Mid-fi 
Again I noticed that users natural movements were drag and drop: 
- Call button should be more prominent
- Re-work on the puzzle instructions or activity
- Users understand the purpose of the application. 
- Users find it simple and easy to understand. 
- Users like the idea of interactive books
Hi-fi
Here I moved the call button which users had a hard time finding to the top. For each instruction on the activities, I am now explicitly telling users to "CLICK." To prevent them from trying to drag and drop. 
Go to Market Plan

I will promote and validate our idea ActiveBooks via a landing page where people can try our demo.
First, we will diagnose the problem, then follow a guiding policy and then identify the challenges I need to overcome. 
Diagnosis of the problem: 
Together is a video chat app specifically designed for children to interact with long-distance grandparents. The app offers playful and educational activities to help create an emotional bond despite the distance. 
Actually, I can see some aspects that should be improved.
After our survey findings with current users and usability testing sessions with new users, I discovered some of the areas that were pain points to the users. I also heard what features users would like to see in the app.

SURVEY

USABILITY FEEDBACK
First of all, the visual design of the app. The design is the first thing that users see when they go in. Our main users are grandparents and children, so our platform should be intuitive and simple to use. The app does not have a clear organisation, and after the test was realised with non-actual users of the app, we realised that it is necessary to re-categorize the sections and update the information architecture.
In the second place, I can see they do not provide as much variety of content as their competitors. 
According to the research of competitors, I found that most of them have more variety of content games and educational activities. They add more categories based on ages and content types, also they add content to focus on current events.
Users like to have as many options as possible, and new content weekly or monthly. 
As a third problem, I see that users are not coming back. I need to maintain the users that come to the app.
According to our research grandparents need a facilitator, someone that helps them in the communications with their grandkids. During the calls we realised that grandparents don't know what to talk about the kids, they need help to get their attention (Childs had difficulties of staying more than 5 minutes concentrated in the conversation), that is why we propose to create an interactive activity. Is a way to connect both users, and create motivation for children to get more attention to the screens.
Based on the research I found out that grandparents are having difficulties keeping children entertained while on video calls. 
Parents often play the role of facilitators in conversations between grandparents and grandkids. So we want to make our content the facilitator of the conversations. The content will be an interactive digital story.


In a survey, I discovered that users are having issues with some activities, because they do not offer clear instructions. Plus some actions in some activities are not clear, especially within books (previous & next page buttons). 
So I want to make the instructions part of the activities and interactive to give grandparents and grandkids a new way of interacting in books, through animated activities that they can do while on a video chat.
I want to introduce a new format of content through a content creator engine, a program to create interactive content by 3 parties that they can publish inside of the app. This new tool will act as a facilitator during the conversation between grandparents and grandkids.
The priority areas that our strategy should address are the repetition of the activities, making the activities engaging for users, trying to increase the number of returning visitors, and facilitating the conversation between grandkids and grandparents.
2. Guiding policy
Within this Digital Marketing Plan, we will outline strategies to help alleviate some of the problems currently affecting our main product. The Together App video chat.
The challenge is:
- Challenge 1: Returning users
We need our product to encourage our users to return and use the product.

- Challenge 2: Creation of New Content:
I need to show our users a new way to consume ebooks
In the current market individuals who use video chats and play games with someone else, such as grandparents with grandchildren are lacking two main things while they are interacting in the video chat with those activities. The first one is clear instructions on what to do during the activity. The second is, keeping children entertained during the call. In one interview with User A2 we mentioned, "Most conversations consist of, how are? How is your health?". In addition, we discovered that parents are usually part of the conversation. So as we can see, grandparents need help generating conversation topics with the children.


- Challenge 3: Current Content:
I need the current content in our books section to be easy for our users to follow.
One of the main feature offerings in our product seems to be creating complications with users. That is the Books section. In Usability tests that we performed, we uncovered that users spent over 1 min selecting a book to read for a 5-year-old. This experience can be made much easier for them.
Our solution is:

Solution 1: I will help expand the experience users are having within the app outside of the app. So that they continue to think and use Together App content while they are away and then encourage users to come back with the new content that they created, while they were away.

Solution 2: New forms of Content 
I hope to create a new way users can consume ebooks, by having them be part of the stories and interact with them. As they read, the story will be used as the facilitators between the conversations grandparents and grandchildren are having by providing collaborative activities throughout the story, and providing narration, and/or visual guides that will instruct both users on what to do. The story will function as quick tutorial tips that will tell the users what to do as the story develops.


Solution 3: Having users spend more than one minute selecting an activity as they are paying for calling time, is not a good experience and might frustrate some users. We will reorganize the books section by age level, as that seems to be the first way users think about when they select a book to read to the other caller.

I will achieve this by:

1: Taking existing content and having it be exportable colouring activities or memories. We will combine those activities with social media, where they can tag and post those activities. For instance, if in one story the users built a house together. At the end of the book, they will be able to export that house as a PDF what they will be able to print out and colour at home. I will add instructions on how to add it to social media. These printable external activities shall have the Together Logo.


2: I will take a current classic story and reformat it in such a way that the user becomes the story, and along the way, they will be able to interact with the scenes and influence the story. For example, in the story of The  3 little pigs we will ask the users to colour the pigs before the story begins, and as the story evolves those pigs that they coloured will be part of the story from thereon. This I hope will make them feel part of the story. Along the way, I will change the story instead of the wolf trying to eat the pigs it will be their friend. That they have been invited to a party after they finish building their houses. So along the way the user will be able to help the 3 little pigs to make everything possible, from building their houses, to preparing the food for the party to playing games at the party.
3: I will take the current selection of books and create categories based on theme ages. To see which one makes it easier for users to locate the book that they like.s and 
I will know I am successful when:

1: Return users increase week by week.

2: If compared to other activities the average time on the call is higher for this new activity of interactive digital books. The time users spend on this new activity will help determine how much they like it. Plus if they download the PDF afterwards and then tag it online it will also help indicate the interest behind it.  
3: After reorganizing the content I will run usability tests to see if the time to find a book to read drops below the '30s and if it is easier for users to locate them. 
3. Challenges to overcome
Based on all the research carried out, we identified the main problems that we have to solve in order to make the product attractive to users.
Returning users, the interaction between users, new content, updated content, technical improvements to the application
Our research has shown us that our users most often use such digital resources as Facebook and we also want to use the new social network Clubhouse. I will also use mail to send suggestions to publishers. And present our product on such sites as App Store,  Google Play.  Facebook,  Youtube, Clubhouse, emails, youtube, App Store,  Google play, 
Before starting an advertising campaign, I will conduct a study, the purpose of which will be to determine which of the digital platforms is most used by our target audience. Now we can assume that these are Facebook, YouTube and app stores. We will also use mail to send offers to publishers.
Below we will describe the ways to reach users through all the listed resources.
Facebook
Youtube
Sponsored card ads
Also, our application will be placed on such marketplaces as the App Store,  Google Play. I can use various techniques of App Store Optimisation to make our product more visible: 
App Name:+ keywords in the title; video odd; ranking; testimonials; a number of downloads. 
To achieve the goal and form a full-fledged product, we have to overcome a path that requires the use of various technologies. In order to describe all the technologies, we have divided all the work into several parts.
User research. Computer, internet, zoom, WhatsApp, https://inviteapp.co
Ideation. Computer, internet, markers, leaves, miro board
Low prototyping. Computer programs such as Figma, Adobe HD, photoshop, Adobe animator, Internet
Coding. HTML
Roles and responsibilities: 
Team: Content strategy, user research, ideation, prototyping, testing and assessment, marketing strategy, coding, data, resources, developing, launching 
Result 1: (Return users increase by 5%)
Result 2: The time users spend on this activity will help determine how much they like and invest in this new form of activity. Plus if they download the PDF afterwards and then tag it online will also help indicate the interest behind it.  
Result 3: After reorganising the content we will run usability tests to see if the time to find a book to read drops from 1 min to under a minute. 


The main idea of the project is to provide digital interactive reading activities that help enhance family bonds, via real-time/communication (video chats), for families who have children ages 3-6.​
And so that at the first thought that adults want to communicate with a child, they remember our application.
To do this, we plan to introduce the following functions into an application:
easy and understandable interacting interaction between adults and children increase retention; learning elements; entertainment elements; accessibility for children and adults.
Next steps
Road map and Monetisation
In the initial year we want to offer our product on our website, and offer our interactive books. Between years 2-4 and we will grow our website by offering games and drawing activities. as well as a new platform that will allow our users to make their own interactive books. By years 5-10, we will pivot into the educational field by offering our books to schools. And in the far future year 10-20, we want our content to be used as a supplement to academic curriculums in primary schools.